TFT Summer Essentials!
Wednesday the 22nd of June
Summer is here and the heat is on!
The gals here at The Finishing Touch share some of our favorite summer essentials that we just can't live without!
Candice:
When hitting the beach for some sun, I'll bring along my iPad with fun summer reading.
Ferragamo everything when it comes to summer time! Ferragamo Flat Sandals & Brown Gradient Lens Sunglasses!
Stephanie:
Staying protected from the sun and still being fashionable is possible with this wide brimmed floppy hat from BCBG Max Azria.
OPI Nail Lacquer always has a fresh summer collection that is flirty and fun and this year they honor the great state of Texas. This summer I'll be wearing 'Do you think I'm Tex-y" – topped with a purple shatter for the beach glam look I love!
(Available at Ulta Stores)
Fekkai Marine Summer Hair Care Collection is a must have as it protects against UV rays as well as humidity.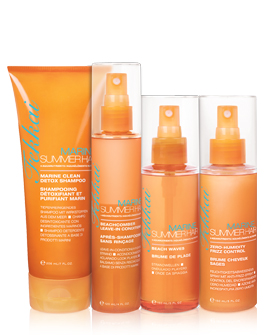 Nicole:
L'Oreal Sublime Bronze Gelee – To skip the hazardous sun rays, I use this gelee a few nights a week to create a streakless summer bronze.
My white leather Coach Bag  (Madison Leather Sophia Satchel)- Flirty & Summer-y this is my go-to bag for either a day of errands or a night out at the surf club.
Jack Johnson's new 'To the Sea' CD: His music reminds me of carefree beach days and always puts me in the best mood while I drive with the windows down.
Soroya:
For a fun weekend getaway to the beach, I can throw everything into my lightweight Longchamp bag.  The neutral beige is a great color for summer.
For a day at the pool or the beach, I love my black Ralph Lauren Cover Up.  When I get out of the water, it is perfect to wear while I lounge.  The halter top and ruffled hemline make it flirty enough to wear throughout the day.
I love my black Havaiana flip flops.  They are extremely comfortable and I can wear them at the beach, the pool and even to run a quick errand.  They are perfect for a casual afternoon.
Jennifer:
When the humidity and summer heat get the best of me, I can pull my hair up in a quick bun and secure with Goody spin pins.
Eos lip balm in "Summer Fruit" to keep the lips soft.
My Maddy Moo Summer Bag, which I designed in "Calliope Jelly Bean."
Clancy:
Whether I'm going for a swim or enjoying a game of tennis, I use Coppertone Sport Spray Sunscreen. This waterproof spray lasts all day and doesn't have that greasy lotion feel!
I take Benefit's "Dallas" bronzer with me everywhere! I just brush some on my cheeks to instantly enhance my summer glow.
Beachside or poolside, I always have my Kodak Easyshare Sport camera in tow! It's waterproof, so it's perfect for capturing all my summer memories.